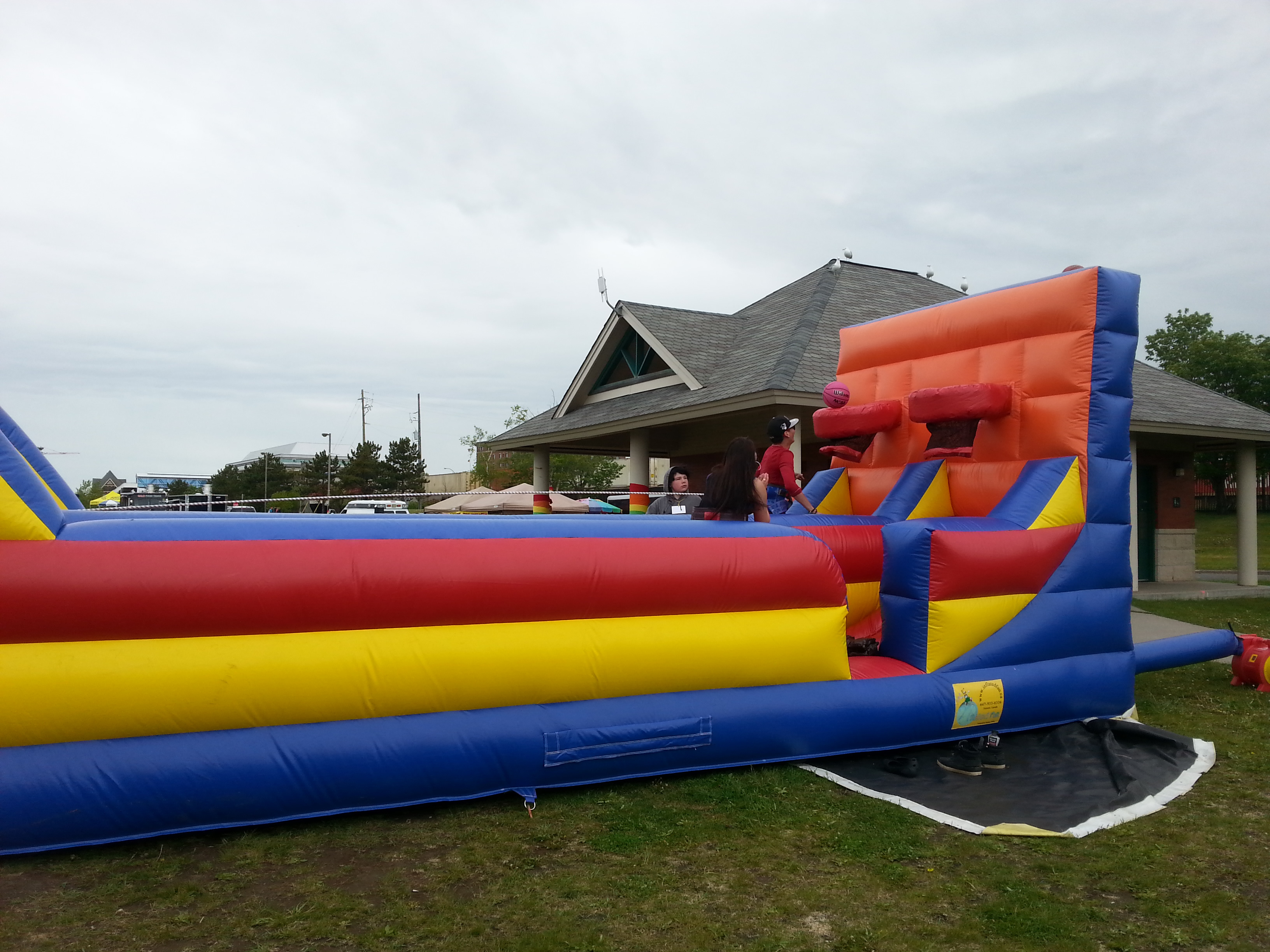 The Basketball Bungee Run is a great toy for groups, to be used as one of many activities. Two people are harnessed up, one in each lane of the Bungee Run and handed a basketball. Players run toward the net as the bungee cord pulls them back. When they shoot the ball, they are pulled backward onto the bouncy surface. Players attempt to compete against each other to see who can get ten baskets first. This is a great 'spectator' game.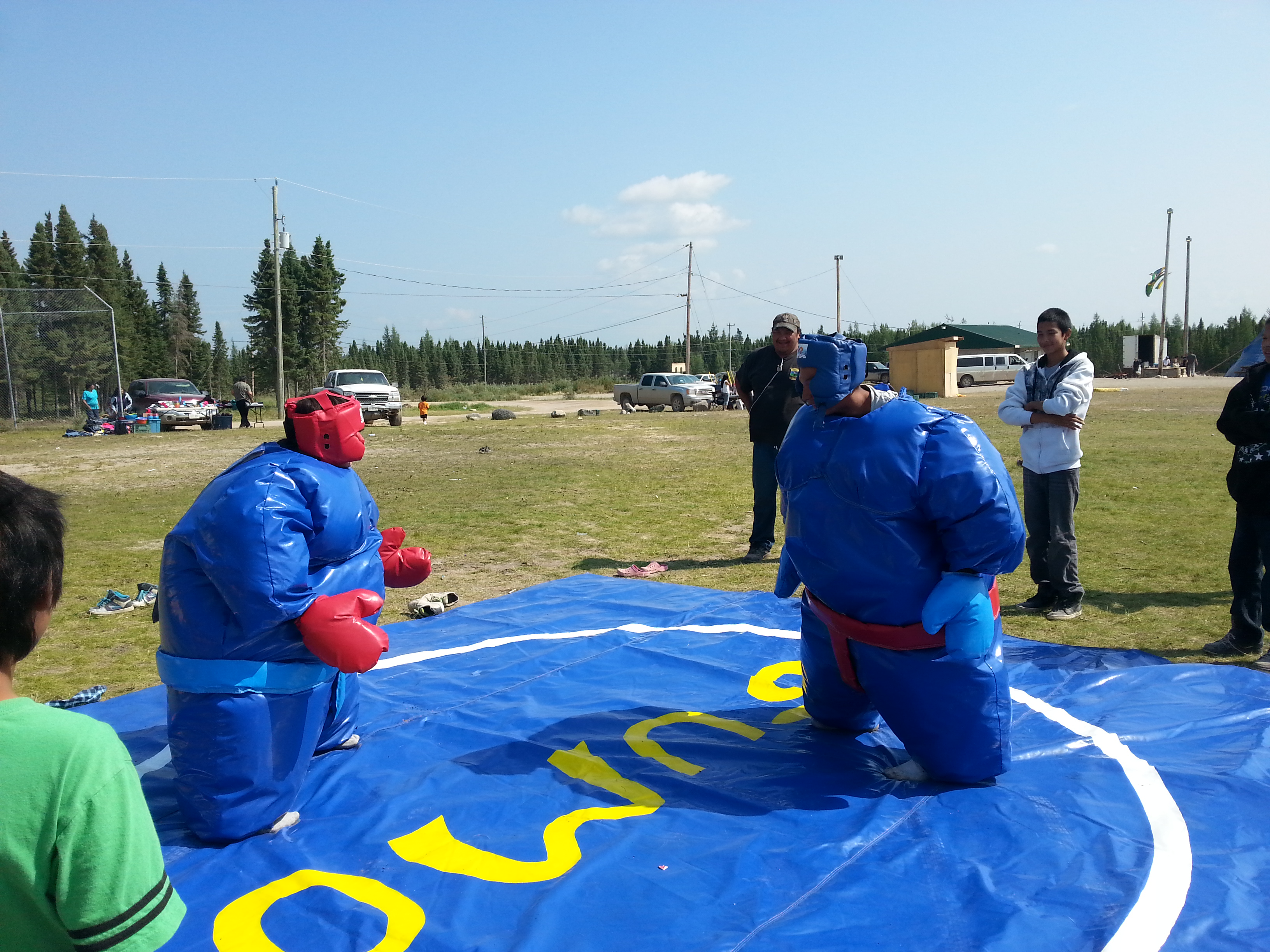 The Sumo Suits are colourful suits, great for teen or adult parties. Safety is an issue with the Sumo Suits unless the supplied helmets and worn. In addition, the Sumo Suits should only be used on a wrestling type mat. Finally these Sumo Suits are designed for people who are 4'11" or higher. They are not safe for children as children will not be able to touch the ground with the suits on, and still have room to move their necks. We supervise Sumo Suit operations, and help participants get their suits on and off and get up after they have fallen.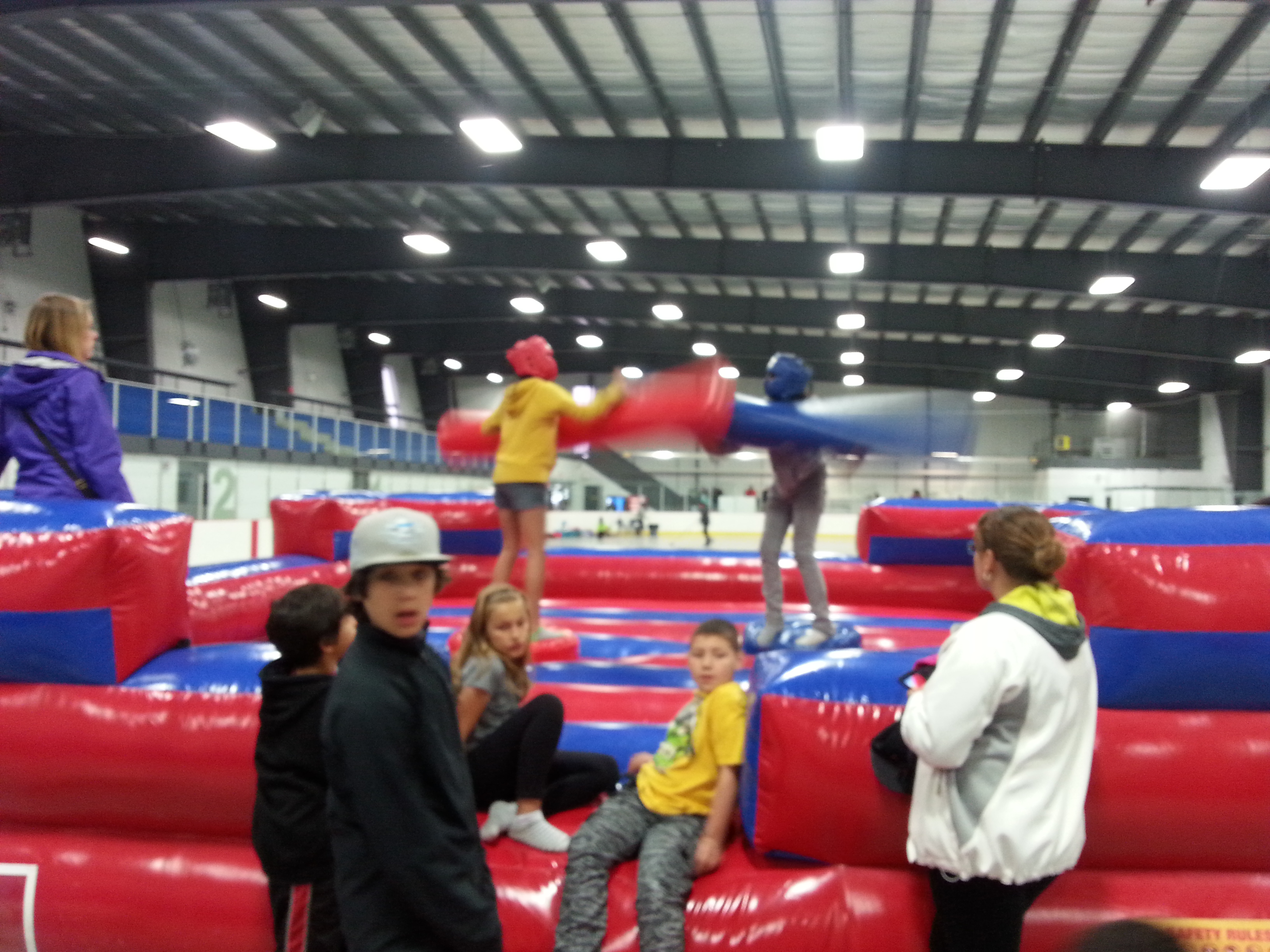 The Pedestal Jousting is one of our favourites. It is safe when controlled by a referee, and opponents stay in the centre of the arena on the pedestals. Kids REALLY love the Pedestal Jousting, but we've also used it at the College and University and it's been extremelely popular there too. Basically opponents face each other and try to knock the other off the pedestal with their baton without they themselves falling off.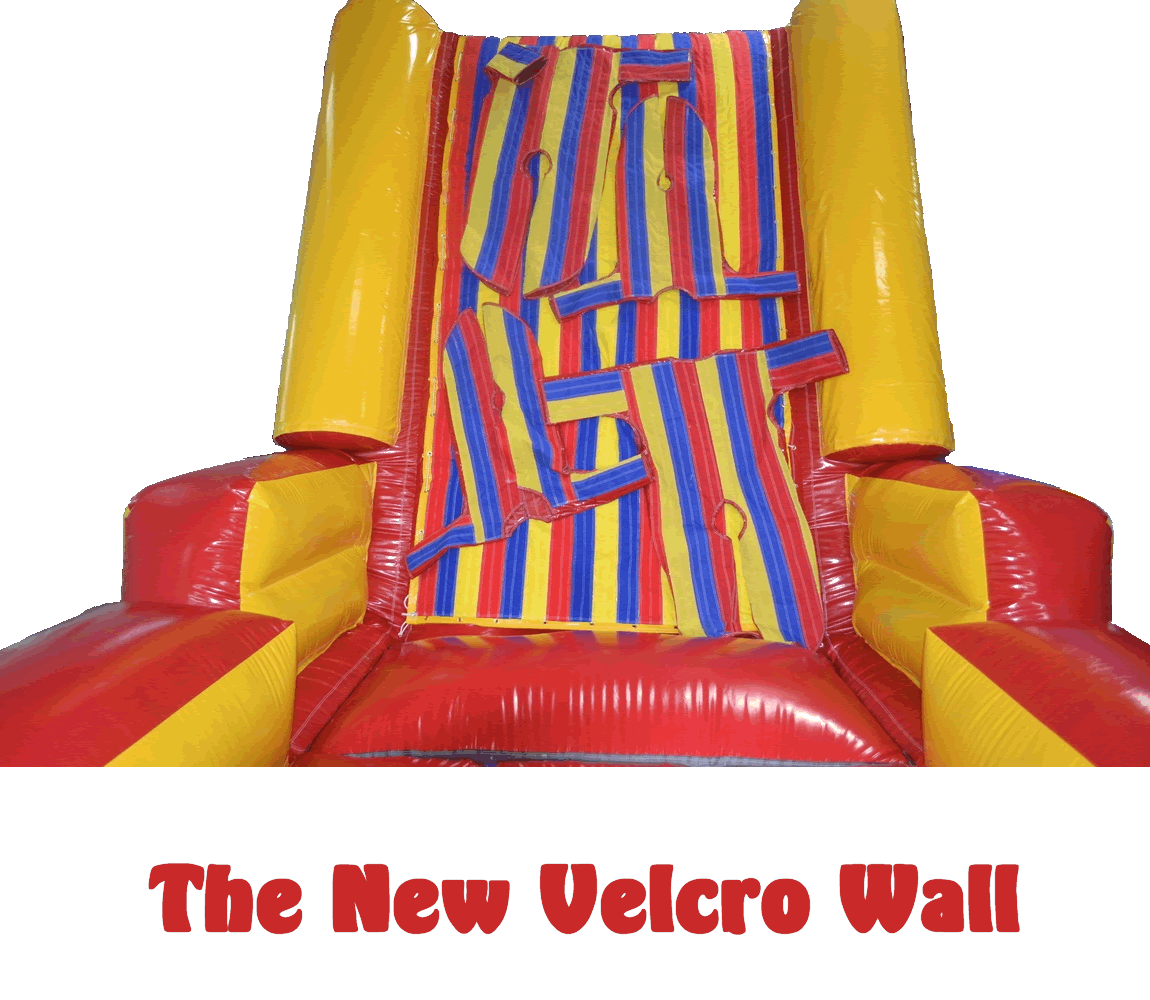 The New Velcro Wall is perfect for kids as well as teenagers and adults. It is very sticky and the new wall has a extra bouncy springboard that assists the jump. It makes a great staff party activity, birthday party, or a highschool party activity. Velcro Suits are put on in turn, and one can do stunts--take a look at this Velcro Wall video and you will see what fun it can be!