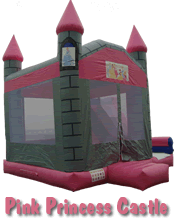 The Pink Princess Castle is 15' bg 15' with a large jumping room and a slide. It is perfect for girls parties, with Cinderella and Belle on the corners, and Cinderella, Sleeping Beauty and Belle featured on the front mural.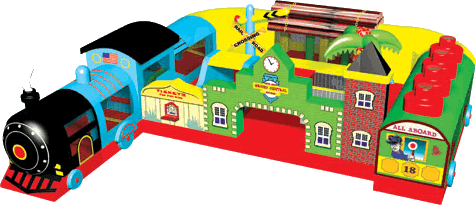 The Fun Express Train Station is a new unit for boys or girls. The inflatable starts as a tunnel in the engine, follows through the tunnel up and over a slide, and finally into a large bouncy area with obstacles and another slide. The inflatable itself is large in area (27' by 20', counting the entrance tunnel), but it is less than 9' tall and will fit in most community centres. It will fit small 10 children at one time.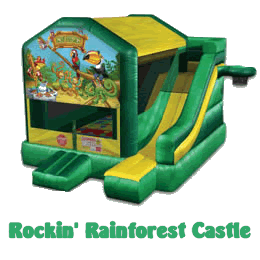 The Rockin' Rainforest Castle has a large bouncy room and a nice slide. It is very colourful outside and inside, and is fairly light weight and less expensive than the larger heavier castles.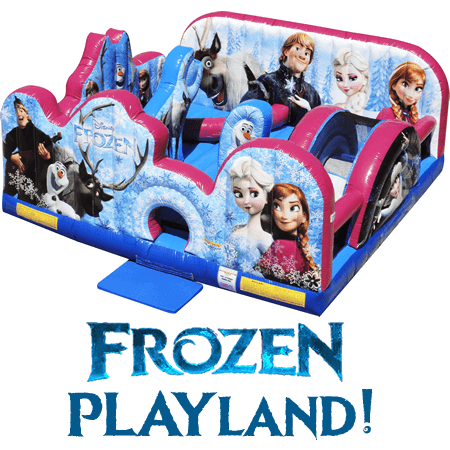 The Frozen Playland is perfect for girls (and boys) under 7 years old. The inflatable is very colourful in the Frozen theme with all the movie's characters on the walls, inside and outside, and with popup characters within, as well as a slide and a ball pit. The inflatable itself is large in area (18' by 18'), but it is 8'2" tall which will fit in any community centre. It will fit small 8 children at one time.